"… a breakneck journey, a loveletter to being a nerd, and a good time."

— The Independent Book Review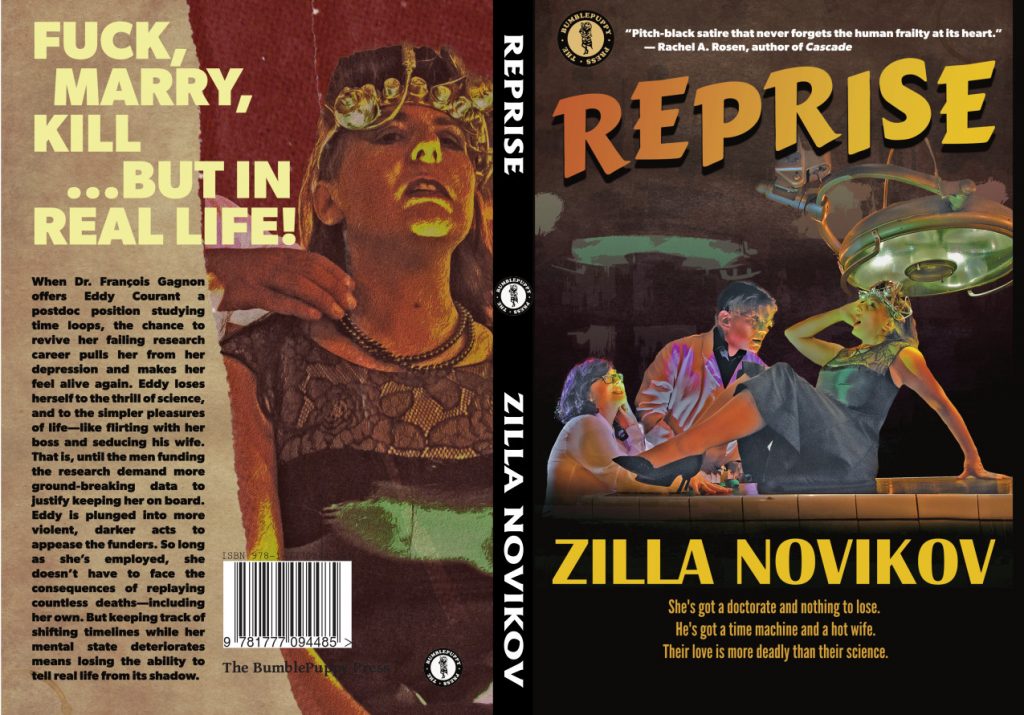 If Jane Austen and Douglas Adams had managed to transcend time and space to produce a child, she would have written Reprise!
Most people play 'F**k, Marry, Kill' as a game of hypotheticals, but Eddy Courant's life takes an unconventional path.
In Zilla Novikov's caustically funny debut novel, Dr. François Gagnon offers Eddy a postdoc position studying time loops. This unexpected chance to revive her career pulls Eddy from a deep depression. She loses herself to the thrill of science, and to the simpler pleasures in life – like flirting with her boss, seducing his wife, and playing Dungeons and Dragons with their son.
That is, until the men funding the research demand ever-more ground-breaking data to justify keeping her on board – after all, they have a war to start.
Eddy is plunged into ever darker and more violent acts to appease the funders. So long as she's employed, she doesn't have to face the consequences of replaying countless deaths – including her own. But keeping track of shifting timelines while her own mental state deteriorates means losing the ability to tell real life from its shadow.
If you like your pop culture nerdy, your queers messy, and your time travel criminally clever, this book is for you.
Want it now?