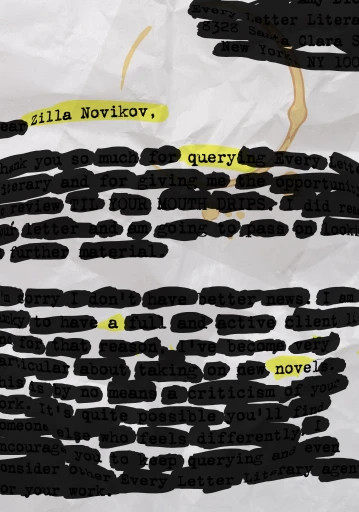 City planner by day, tired climate activist by day off, aspiring writer Zilla Novikov's query letters quickly devolve into a darkly funny exploration of her own psyche. As the rejections pile up, her novel blurbs and biographies grow increasingly unhinged, while Zilla discovers that the road to bestseller-dom is paved with neoliberal hellscapes.
This book is a scathing satire with genuine passion and heart at its core. Come for the wit and the blackout poetry, stay for the actual inspiration to fight the good fight.
— Rachel A. Rosen, author of Cascade
Want an e-book or a print book with a safe for work cover? That's Amazon, but also other online book retailers—Beyond Cataclysm is a rad choice, among others. Want an e-book with an exclusive cover too risque for Amazon? Get it at tRaum Books.